The AMZ Formula
The most in depth amazon course covers A-Z - Get access to my personal help as well as all of my templates , strategies and methods that I use!
Watch Promo

In this amazon Course I go over everything you need to know STEP BY STEP IN DEPTH WITH LIVE DEMONSTRATIONS! Literally From A-Z!

You can email me directly at [email protected] I would love to answer any questions you have!

You Will Learn the following as well as MUCH MORE! TO MUCH TO LIST!

Access To The Facebook Closed Group Amazon FBA A-Z - I will be sharing hot products , product ideas, tips & tricks. You can communicate with other members of the course as well as myself!

Starting A entity & creating your business

Creating & Setting up your seller account

How to navigate seller centrals entire platform like a PRO

Categories

Restricted Categories & How to become Ungated

Fees how they work & How to reduce them or keep them as low as possible to maximize profit!

How to calculate profit & Fees prior to ordering product

Product Research (conventional)

Product Research (unconventional)

More Product Research!

Finding a supplier , Contacting a supplier, Negotiating with your supplier, How to make sure you dont get screwed over!

Shipping, manufacturing, inspections, payments

Creating your listing the PRO WAY, Listing optimization & MUCH MORE!

How to get reviews (TOS COMPLIANT) How to make sure they are KILLER and 5* How to protect yourself from negative reviews

PPC

Auto PPC - Tips, tricks, methods & strategies STEP BY STEP!

Manual PPC - Tips, tricks, methods & strategies STEP BY STEP!

How to boost sales, boost rank & increase your profits by spiking the algorithm!

protecting yourself from hijackers how to deter them and remove them

social media marketing

email marketing

brand recognition

creating a community for future product launches, promotions , reviews ETC

AND MUCH MUCH MORE! THE COURSE IS APPROXIMATELY 8 HOURS LONG!!!

From $0- $100,000 in sales in less then 12 weeks!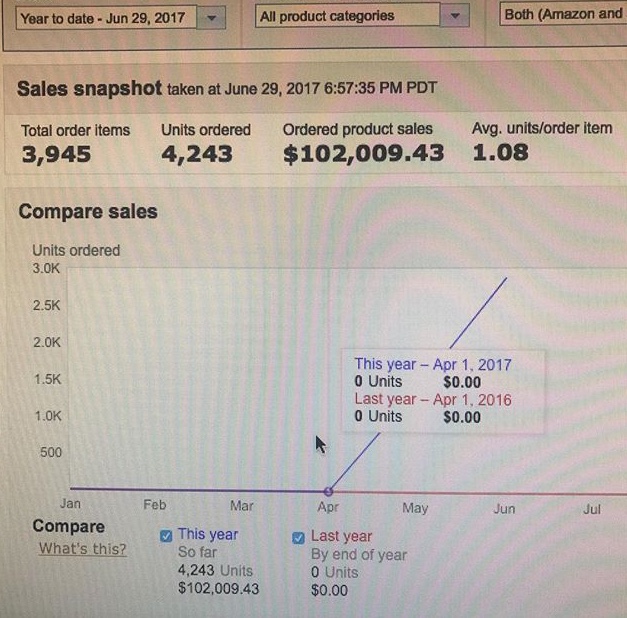 $1,000,000 On A New Account In 9 Months!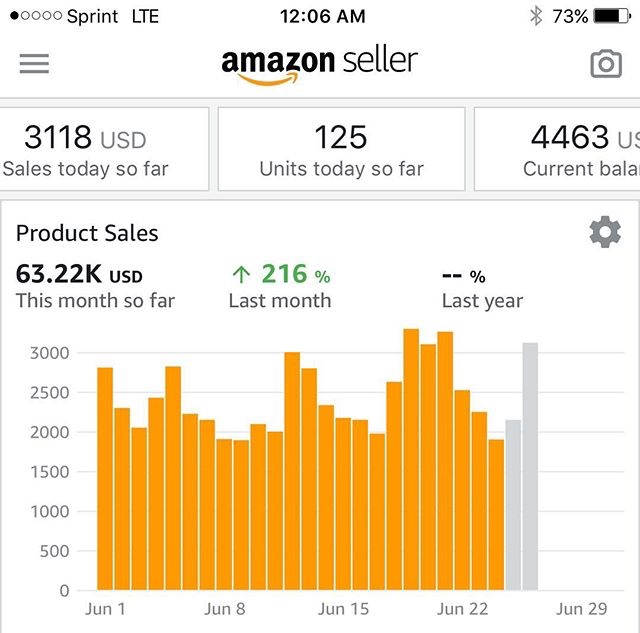 Ask yourself what could you do with $20,000 a month?
Travel More?
Quit Your Job?
Spend More Time With Loved Ones?
Drive Your Dream Car?
Buy Your Dream House?
All of the above?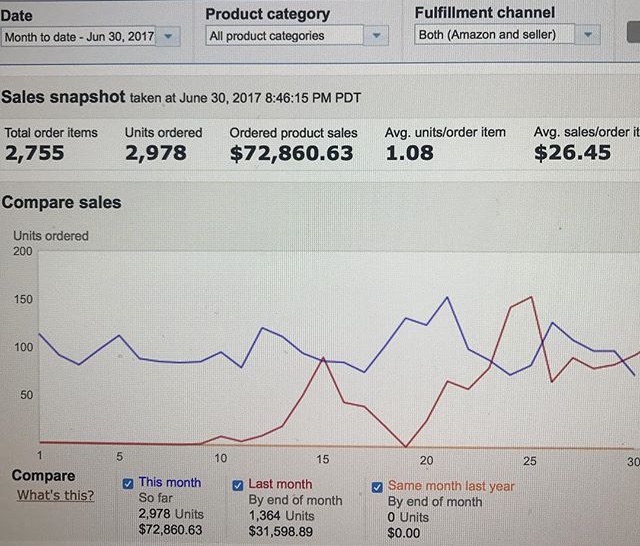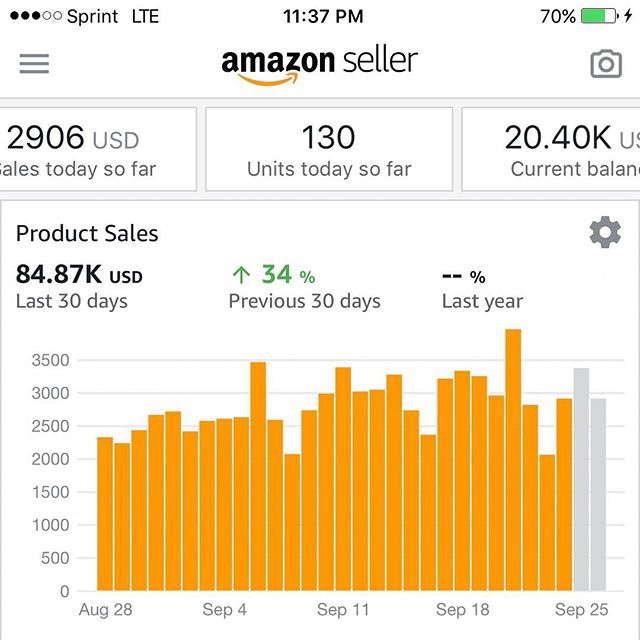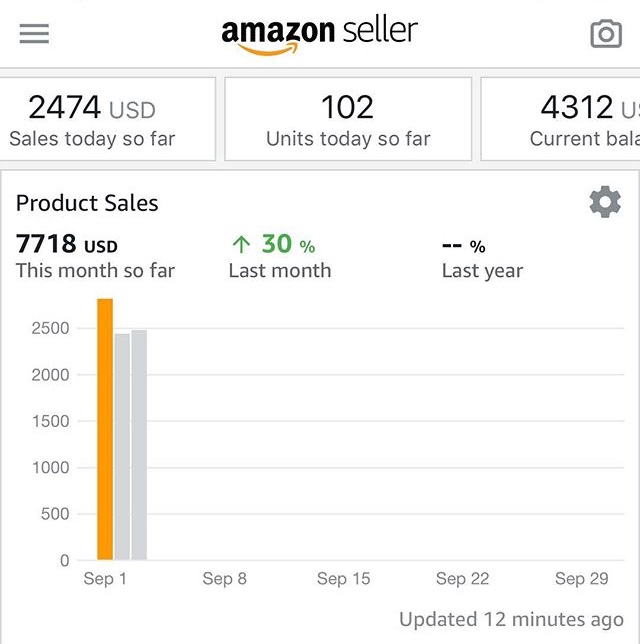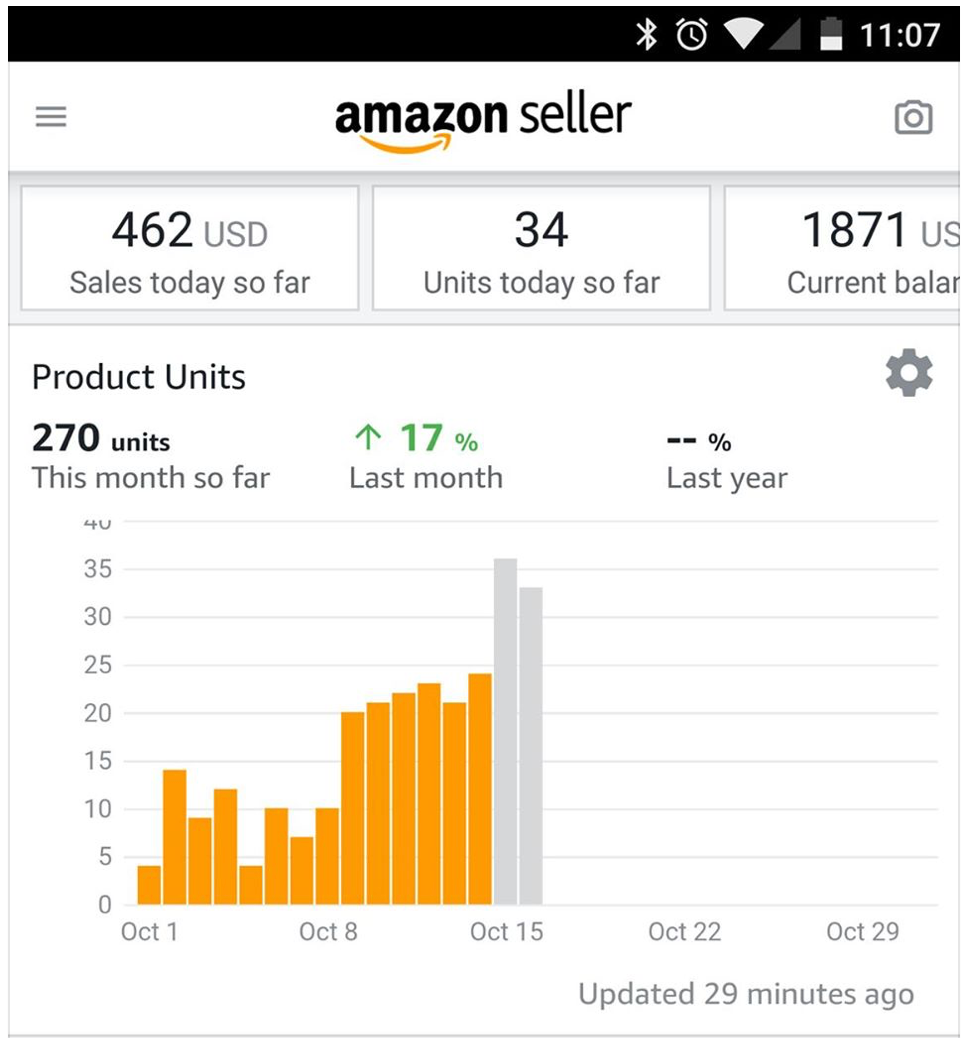 These are just a few of the dozens of screenshots that I get from successful students that have ended the 9-5 slavery and created financial freedom and location independence for themselves as well as their family!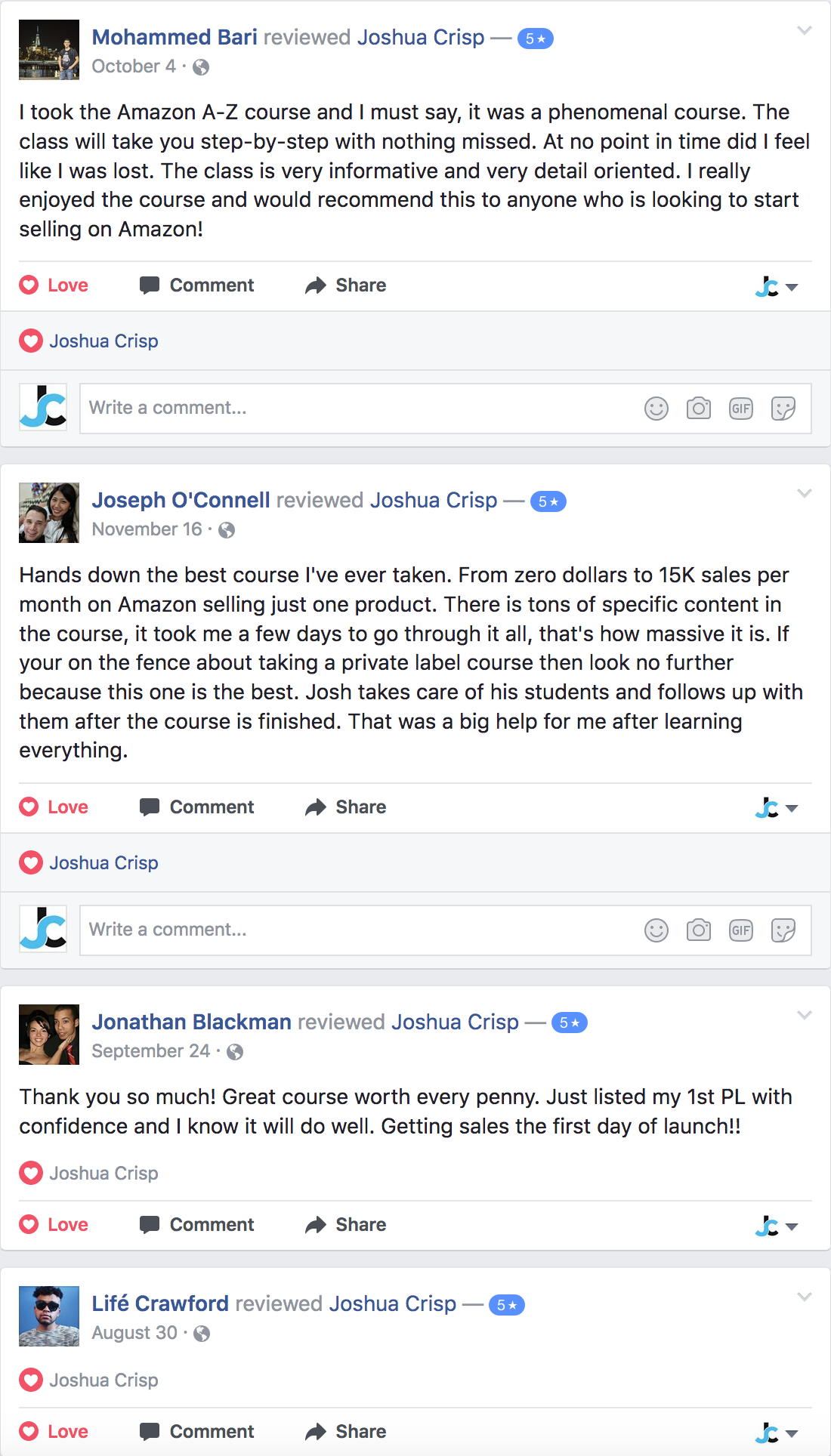 DISCLAIMER: The changing of the name and/or email address on your account is not permitted. You are not allowed to sell, trade, transfer, share, or give away your membership in this course. If any of this is done, I Joshua Crisp, reserve the right to ban you from any and all of my courses, groups, and social media pages including all present, past, and future contact with me and any of my industries.
I, Joshua Crisp, assume no responsibility, liability, nor do I guarantee any results on future sales, results, or financial gain by taking this course. I am not a financial expert nor am I certified or have a degree in this field or anything related to it, nor do I claim to be. I speak and teach solely from personal experience and things I have learned through my own journey.
The end results are simply an estimate of what I think you could possibly earn. There is no guarantee that you will do as well as shown in any or all of my examples. Again, I am not a financial expert. All financial earnings and potential outcome displayed is solely based on my personal experience.

You must consult a tax professional to obtain advice on any and all taxes such as but not limited to Amazon taxes, sales taxes, income tax, and business tax. You must consult a legal professional for advice concerning business formation, patent advice and legal advice. I, Joshua Crisp, assume no responsibility nor liability in these areas. I am not a tax professional nor a legal professional. Again, you must consult a tax professional and a legal professional for advice in these areas.

I am offering my assistance, to anyone purchasing this course, to the best of my ability. I vow to assist in the selection of product(s), listing, keywords, photos, advertising or any other questions or concerns the student may have. I DO NOT guarantee success be it financial or otherwise. Let it be known that investing in this course, including Amazon products, advertising, any and all other expenses accrued is done so at your own risk.
Once again, only the individual whose name is registered to this course has the right to view and use the course, its videos, resources and materials in it's entirety. The changing of the name and/or email address on your account is not permitted and will not be tolerated. You may not share, nor give away any of this course information to a person or site outside of this course. Any person found breaking this agreement will be immediately removed from this course without a refund!
Lastly, I exercise my right to remove or ban anyone from this course, for any behavior that is inappropriate, harmful or detrimental to myself or any student in the course, without warning or refund!
Your Instructor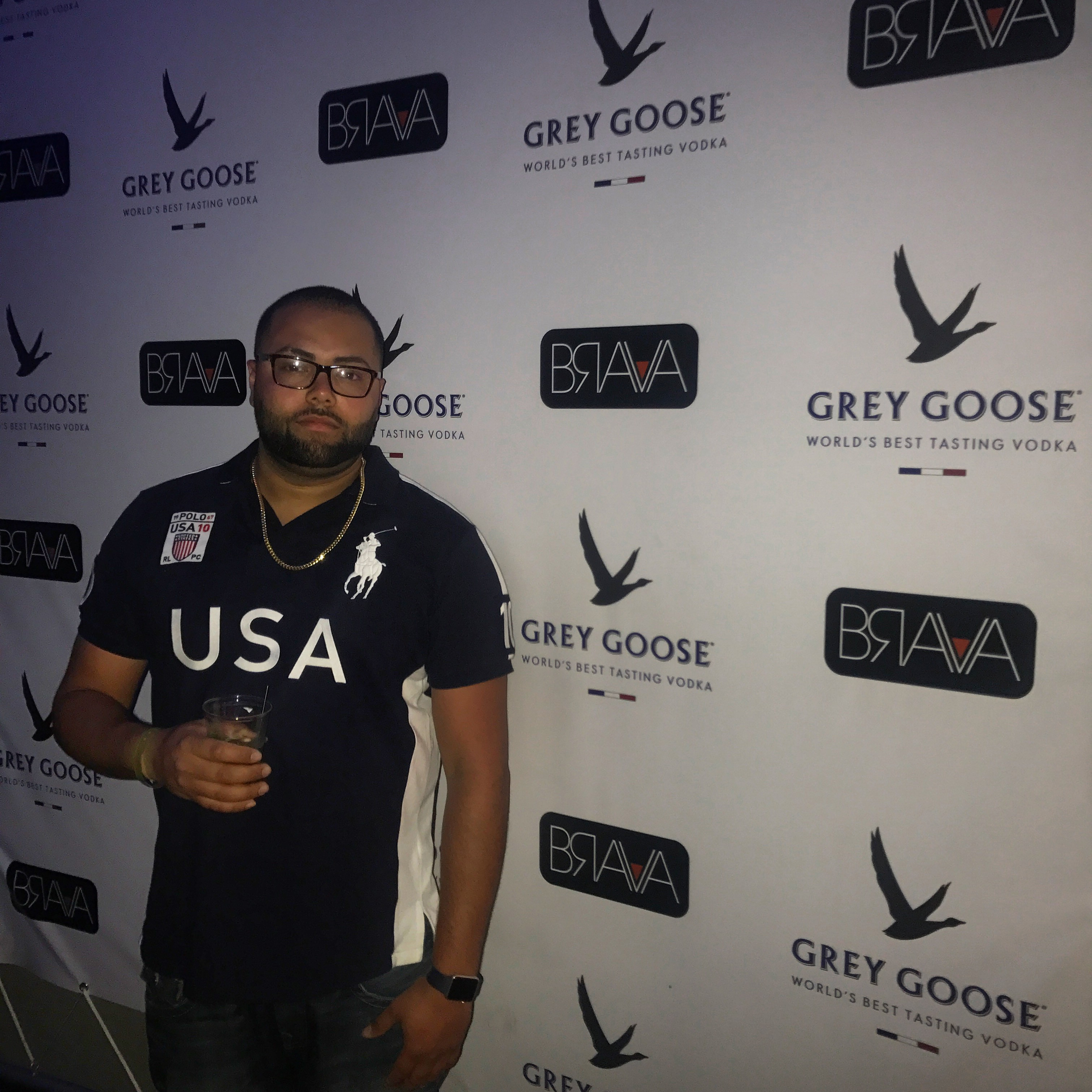 "From $7.25 To 7 Figures"
Course Curriculum
Module 1 | Introduction to the Proven Formula & Amazon FBA
Available in days
days after you enroll
Module 2 | Creating your account & Getting started everything you need to know!
Available in days
days after you enroll